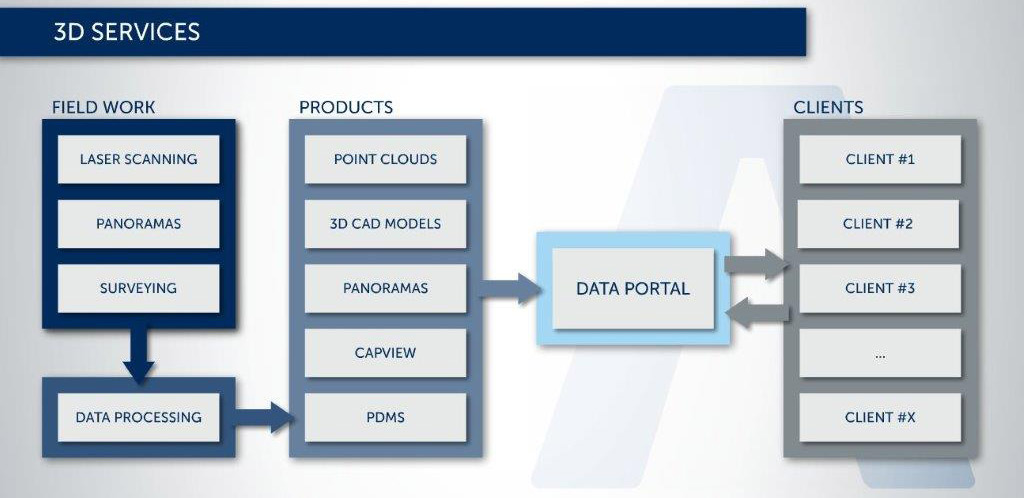 Blom Maritime (former 3D Scanning) deliver products and services based on 3D Laser Scanning technology.  We live in the pointcloud allowing for efficient and cost saving during the engineering phase of our projects.  
3D Laser scanning is the fastest, most accurate, and automated way to acquire 3D digital data for reverse engineering. Specifically, we deliver solutions from data capture to final produced equipment and system components. We work closely with all parties involved. Our vision is to Streamline projects to save time/cost for our clients and ensure project lead time is kept or optimally shortened. Please read more on our products and services.
Thanks to its data excess, precision and short capturing time, laser scanning enables meaningful reduction of cost in all the project life cycle.
data captured once can be re-used many times
minimizes visits to site and additional measurements (scanning may provide information on the whole object)
assures data coherence (all information included in one source)
allows easy storage of data hosted on web portals
provides basis for reconstruction and reverse engineering
provides basis for plant retrofit., design and modification projects
minimizes clashes and rework
shortens engineering and assembly time